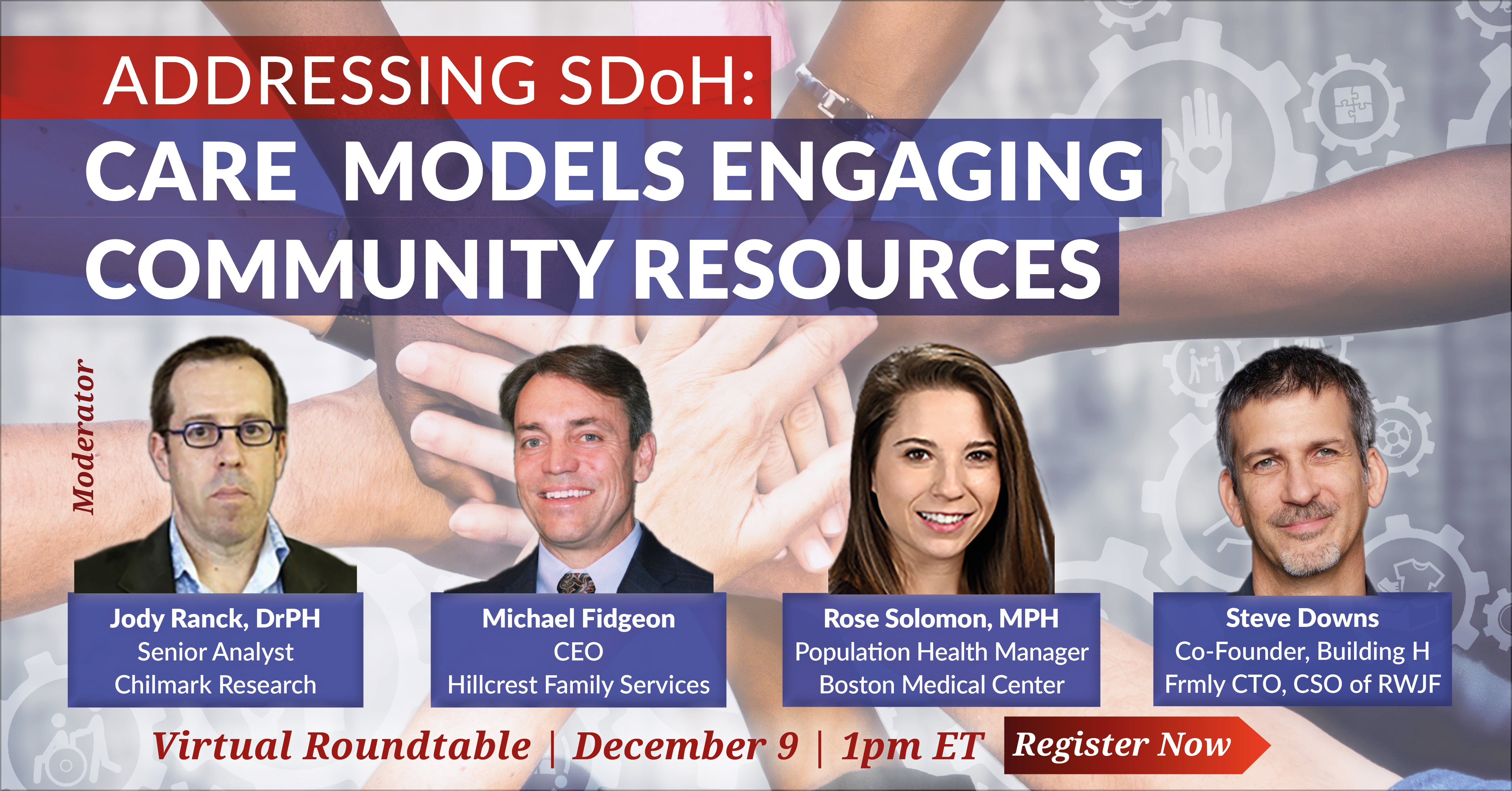 How can new IT solutions and care models integrate community resources into care?
Join the discussion on the latest research into addressing social determinants of health.
Upcoming webinar will be hosted live on December 9, 2020 at 1pm EST. Recording will be sent to all who register.
Increasingly, providers and payers seek to address social determinants of health (SDoH) in their patient populations to lower utilization costs as value-based care becomes more prevalent. To do so, the providers and payers must engage with organizations capable of affecting changes in aspects of patients' lives that traditionally existed outside of the scope of healthcare.

In this webinar, hear from industry experts that are at the forefront of care model redesign, driving research and adoption of tools to incorporate community resources into care planning and care pathways.
To view our research on this topic, please click here.
Featuring:
Jody Ranck, DrPH, Moderator, Senior Analyst, Chilmark Research
Steve Downs, Co-Founder, Building H; formerly CTO and CSO at RWJF
Michael Fidgeon, CEO, Hillcrest Family Services
Rose Solomon, MPH, Population Health Manager, Boston Medical Center
Key Takeaways:
Health system perspectives on addressing SDoH and their challenges.
How care planning is being adjusted to include community resources.

How did these organizations see Covid impacting the need for greater access to SDoH and community assistance?

Panelist experiences with vendors who provide community partnership data.