Bundled Payments & Healthcare App Stores
Choose which report you want!
February is a big month for the Moore family. Our founder and all his children have February birthdays, so to celebrate each year, we offer a recent report to the industry for FREE! For this year's Free February, we chose to offer you a choice of two reports:
Bundled Payments: Current Strategies and Tools Market Trends Report

Healthcare App Stores: Status and Outlook Market Scan Report
Bundled Payments: Current Strategies and Tools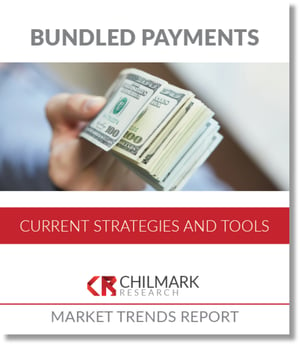 Episodic or 'bundled' approaches to care and payment are emerging as an important part of valued-based payments. These models vary depending on payer, provider, and type of service. Regardless, managing the efficient delivery and cost as well as understanding performance in a timely fashion is key to success. This report examines the vendors that are either taking on risk in partnership with providers or are providing analytic solutions that enable bundled payments administration by payers and providers.
The report starts by shedding light on the challenges that have plagued efforts to implement these payment models. This includes questions about how smaller-scale HCOs will adapt to increased collaboration requirements, to what extent actual cost savings can be realized through bundling, and concerns about the efficacy of existing IT solutions for enabling the payment models
In addition to providing context into how bundled payments might serve as a market disrupter, the report examines how existing health IT solutions can also limit this disruption. Since no vendor currently supplies a comprehensive solution for handling the intricate requirements of bundled payment programs, providers are forced to assemble a solution from various components of other tools. The report concludes with recommendations for both providers and vendors.
Vendors Profiled: Archway Health, Aver Inc., CareEvolution, Carrum, Cerner Corporation, Change Healthcare, Clarify Health, DePuy Synthes Advantage, Epic Systems Corporation, Medecision, Medtronic Orthopedic Solutions, naviHealth Inc, Optum, Premier Inc, Remedy Partners, Stryker Performance Solutions, xG Health Solutions, Zimmer Biomet Signature Solutions
Published: January 2019
Healthcare App Stores: Status and Outlook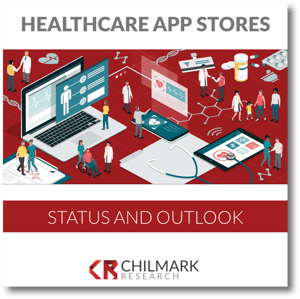 As modern APIs gain acceptance in healthcare and emerging app stores promise to transform how health data is accessed and used, this report examines how such APIs are being rolled out and productized.
This report surveys the current state of app stores in healthcare and describes some of the reasons that the number of developers, the number of companies involved, and the number and variety of available apps will increase over time. It also includes an analysis of opportunities and challenges for adoption and an overview of the different types of app store platforms.
Healthcare stakeholders will need to think differently about how applications further clinical, financial, and administrative goals in order to capitalize on the app store opportunity. Whether the goal is revenue growth, operational cost reduction, regulatory adherence, better patient or member experience and retention, higher quality, lower medical and pharmaceutical costs, app stores will soon catalyze more innovation.
Vendors Profiled: Allscripts (Developer Program, ADP), athenahealth (More Disruption Please), Cerner (CODE), eClinicalWorks (Open Interoperability), Epic (App Orchard), MEDITECH (Greenfield), NextGen Healthcare
Published: September 2018