The Health Cloud Data Analytics Hub
The foundation for effective healthcare data analytics
Disclosure: This research brief was produced with support from Actian Corp given our shared interests in educating users about the importance of effective cloud infrastructure in healthcare, which we have been writing about for years now. You can be confident that even when producing sponsored content, our objectivity in presenting the materials is fundamental to our credibility and mission, so these are developed to be educational, never promotional.
The U.S. healthcare industry is undergoing tectonic change. Market and economic forces, as well as the legacy of the industry's past business and technical practices, are causing every healthcare enterprise to look for untapped opportunities to realize a greater return on data and data infrastructure investments.
The historic shift from a fee-for-service-based (FFS) revenue model to value-based healthcare is causing an industry-wide reevaluation of the effectiveness of clinical, business, and financial processes. This transition will allow the industry to serve patients and members more equitably with high quality, cost-effective healthcare services. Healthcare enterprises of all kinds have turned to cloud computing to better leverage their data assets to drive new innovations in analytics and reporting.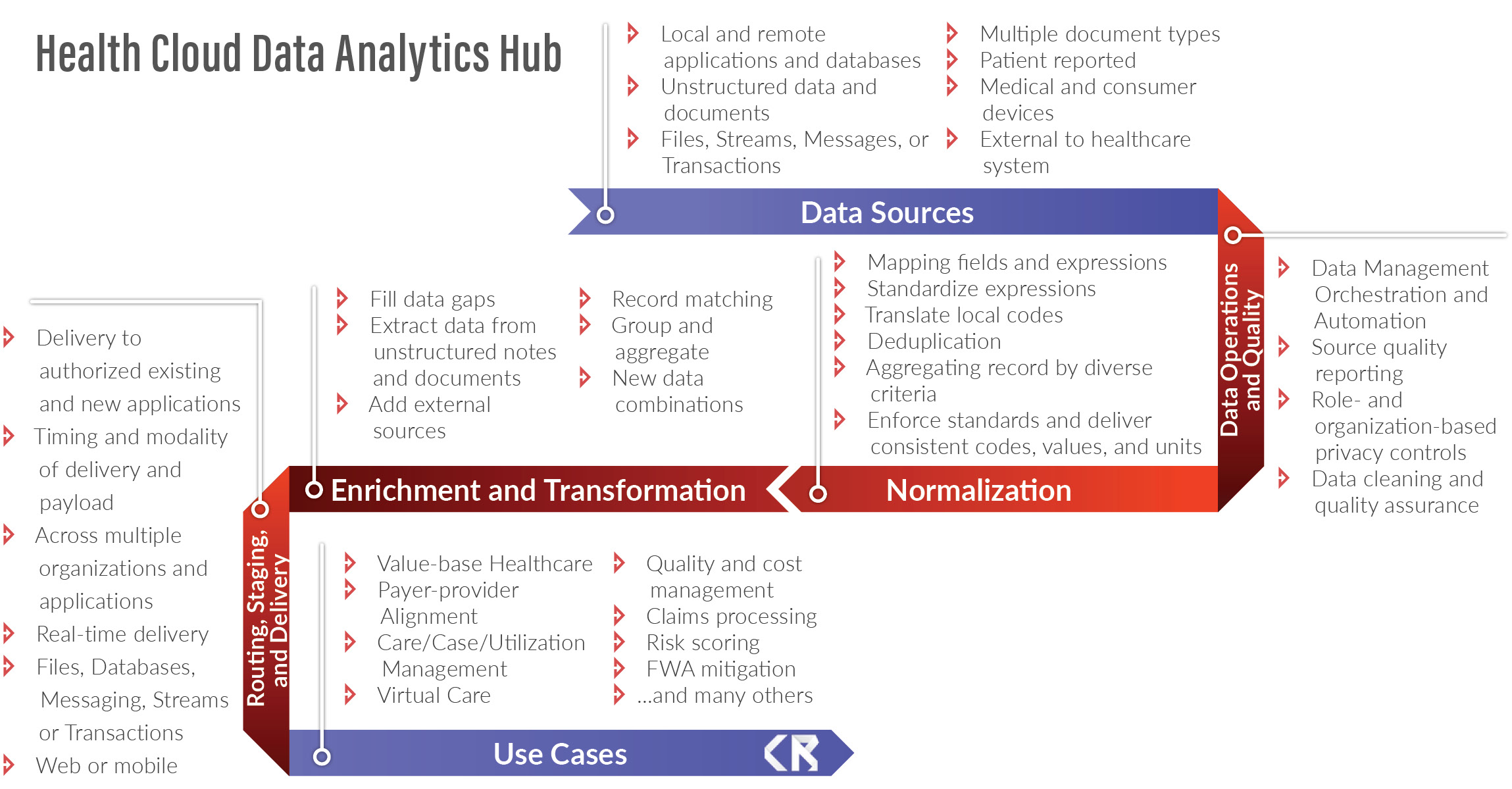 To capitalize on this innovation opportunity, healthcare enterprises must partner with vendors who can deliver not only cloud-native technology, but also bring a strong understanding of the unique challenges presented by healthcare data. Healthcare data is highly variable in its formats, expressions, and degree of standardization. The industry's own standards are not always followed; local variants often become the norm inside many organizations. Healthcare data types are proliferating and the data itself is becoming more widely available for uses across the healthcare system.
Healthcare is also massively siloed, which has led to enormous data redundancy inside and across different enterprises. Healthcare enterprises must be able to cope with these challenges to effectively source, prepare, and stage this data for healthcare analytics.
This research brief introduces the idea of a Health Cloud Data Analytics Hub. It shows how the combination of cloud computing and advanced tools for healthcare data management can help healthcare enterprises enable both users and developers to do more with data. It describes how cloud and other technology vendors can support organizations with varied skills and people resources available to work on analytics efforts. It will also help set some reasonable expectations for selecting and working with such vendors.
Related Content: