How can payers and providers be successful?
Webinar scheduled for Wednesday, January 30, 2019 at 1pm-2pm EST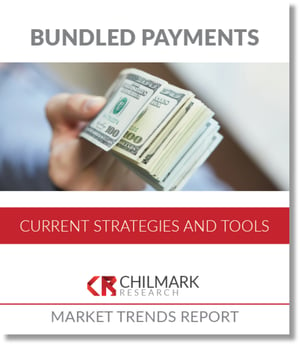 Join Analyst Matt Guldin and special guest Andrew Tessier (Signature Medical Group) for a presentation of the key findings from the latest report from Chilmark Research, Bundled Payments: Current Strategies and Tools. Andrew will also present some results and lessons from Signature Medical's bundled payment programs. Afterward, Matt and Andrew will discuss the financial and strategic implications of bundled payments and the IT options for providers along with answer audience questions.
Episodic or 'bundled' approaches to care and payment are emerging as an important as part of valued-based payments. These models vary depending on payer, providers and type of service. Regardless, managing the efficient delivery and cost as well as understanding performance in a timely fashion will be key to success.
Key topics to be addressed:
Market adoption trends
Elements of a successful bundled payment program
Common challenges to successful program execution
Overveiw of IT tools available to providers
To prepare, check out our blog post on bundled payment basics and recent policy shifts.
Even if you cannot make the live event, feel free to register with the form at the right to receive our follow-up email with the webinar slides and recording a few days afterward.